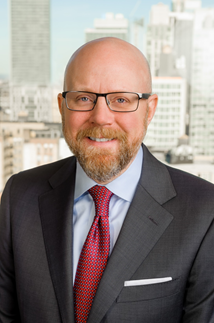 "I retained Charles Martin Arnold's services for an accident case a few years ago and it was one of the best working experiences I have ever had with an attorney. He was extremely thorough and would even call with answers to questions I had not yet asked. Phenomenal representation all around. Results were outstanding. Highly recommended! "                  
                                                                ~ David Luyando  ~
Charles Martin Arnold, a personal injury and insurance litigation attorney practicing in New York City, is a compassionate and accomplished attorney serving the needs of clients who have sustained life-altering injuries or losses.  He uses his extensive litigation experience to guide them through the difficult and challenging process of obtaining the fair and just compensation they are entitled to.   Charles, known as "Marty" among friends and some colleagues, also instills in his clients, through his soft-spoken and caring approach, a feeling of satisfaction and well-being in the knowledge that they are being heard, understood, and respected.  His passion, drive, and compassion come from first-hand experience of personal injury trauma and recovery, having suffered serious injury, as the result of an automobile accident, as a teenager.
While he may be soft-spoken with his clients, Charles' advocacy and success speak quite loudly.  He has achieved multi-million dollar awards on behalf of his clients throughout his career.  In addition, Charles has been actively involved in substantial property damage claims, including an over $7 million claim from the 51st Street crane collapse case in 2008, the worst construction accident in New York City's recent history.
The aggressive and tenacious pursuit of justice is in his blood, yet Charles does find time to unwind with a few rounds of golf or a long run; all of which keep him in top condition as a litigator.
Education:
Brooklyn Law School; Brooklyn, New York; Juris Doctor, 1995
Salve Regina University; Newport, Rhode Island; Magna Cum Laude, B.A., Politics and Administration of Justice
Bar Admissions
New York State Bar, January 1996
Connecticut State Bar, November 1995
2nd Circuit Court of Appeals, 2011
U.S. District Court, Northern District of New York, 2002
U.S. District Court, Eastern District of New York, 1996
U.S. District Court, Southern District of New York, 1996
Practice/Specialty Areas
Personal Injury/Motor Vehicle Accidents
Automobile
Motorcycle
NYC taxis
Bicycle accidents
Pedestrians struck by motor vehicles
Tractor/trailer accidents
Construction and Workplace Accidents
Medical Malpractice
Organizations/Affiliations
New York State Trial Lawyers Association (NYSTLA)
American Association for Justice (AAJ)
Adjunct Professor, Pace Law School
BNI, Chapter 23, New York City (10-year member)
Continuing Legal Education
Charles is an active participant in numerous CLE programs and has attended several lectures/presentations covering his practice areas including:
Decisions with NYSTLA; 2008, 2009, 2010, 2011, 2012, 2013, 2014, 2015
Medical School for Lawyers  – Injuries:  Their Cause and What the Appellate Division will Sustain (NYSTLA); 2013
Litigating Nursing Home Cases; 2013 — Handling Pressure Ulcer Cases (NYSTLA)
Maximizing Damages; 2013 (NYSTLA)
CPLR Update; 2013 (NYSTLA)
Getting the Jury You Want; 2013 (NYSTLA)